China's Yuan Surges to Two-Month High
China's yuan has hit its firmest level against the dollar in over two months, showcasing remarkable resilience in the face of global economic uncertainties. As the global financial landscape shifts, the yuan's ascent is driven by a combination of stronger October activity data in China and softer-than-expected US inflation figures. We delve into the factors contributing to this surge and explore the implications for investors worldwide.
Strong Economic Indicators Propel Yuan's Rise
China's industrial output experienced accelerated growth last month, signalling a robust recovery. Retail sales also exceeded expectations, offering encouraging signs for an economy grappling with lingering pockets of weakness. These positive indicators have played a pivotal role in boosting investor sentiment both onshore and offshore, contributing to the yuan's impressive performance.
Yuan's Late Session Rally Following US Inflation Data
The recent cooling of inflation in the United States has profoundly impacted the global economic landscape. Traders reacted swiftly to the softer-than-expected US inflation figures, speculating that the era of rate hikes might be coming to an end. This sentiment shift has particularly dampened the US dollar, triggering a sharp rally in both onshore and offshore yuan in the late session on Tuesday.
People's Bank of China's Role in Yuan's Stability
The People's Bank of China (PBOC) has played a crucial role in maintaining the yuan's stability amidst high US dollar volatility. Setting the midpoint rate at 7.1752 per US dollar, slightly firmer than the previous fix, the PBOC has affirmed its commitment to a 2% trading band. The gap between the offshore yuan and the onshore fixing, now at its smallest since August, underscores China's strategic decision to stabilise the yuan amidst turbulent global currency markets.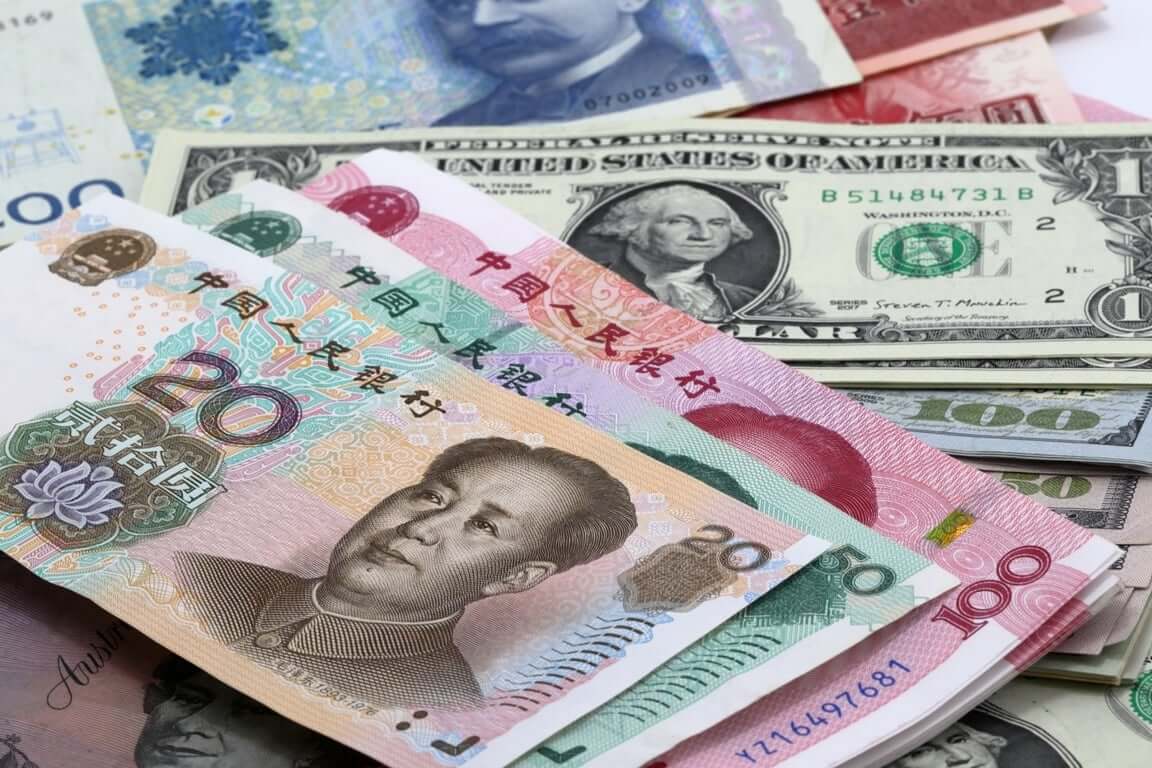 Impact on Global Markets and Currency Exchanges
The yuan's surge to a two-month high has broader implications for global markets and currency exchanges. Investors worldwide closely monitor the yuan's trajectory, considering its newfound strength against the US dollar. Analysts at DBS highlight the significance of China's decision to keep the yuan fixing stable, noting the narrowed gap between the onshore and offshore yuan.
China's yuan is on an upward trajectory, reaching its strongest level since August. The confluence of robust economic data from China and a shift in global sentiment following US inflation data has propelled the yuan's surge. Investors are navigating a changing landscape as the People's Bank of China continues to play a stabilising role, and the yuan maintains its momentum. In the ever-evolving dynamics of global currencies, the yuan's ascent to a two-month high stands as a testament to its resilience and the intricate interplay of economic forces. As we observe this phenomenon, one cannot ignore the broader implications for investors and the global financial system.
The post China's Yuan Surges to Two-Month High appeared first on FinanceBrokerage.